» Business
» 7 Of the Top Characteristics of Successful Entrepreneurs
7 of the Top Characteristics of Successful Entrepreneurs
BY: DYLAN MORAN ON TUESDAY, JULY 03, 2018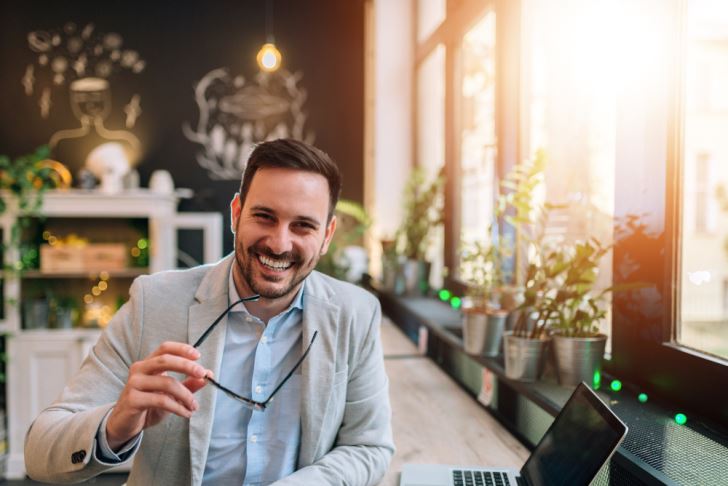 Those who embark on the journey of entrepreneurship know that it's an exciting time, especially if you have a positive outlook and a pioneering spirit to build a business from the ground up. However, it requires unwavering focus, commitment, an open mind and the ability to forge strong relationships to become a successful entrepreneur. Even if you do everything right, success isn't always guaranteed.
According to startupbros.com, 64.2 percent of respondents said they've always wanted to own their own business. If you are one of those aspiring entrepreneurs, take a look at these top seven characteristics of the most successful entrepreneurs.

They're self-motivated
It's much easier to talk the talk than to walk the walk. People often have intentions of doing something, but making it happen is a different story. The top characteristic of successful entrepreneurs is being self-motivated – having the ability to turn ideas into action. When you think about the most well-known entrepreneurs, such as Steve Jobs, you'll think of someone who took the bull by the horns and transformed ideas into real products.

They handle uncertainty with grace
Not only do successful entrepreneurs thrive on uncertainty, they actually stay calm through it too. Things will go wrong, but when it's your company, it's vital to keep your cool at all times. Entrepreneurs realize this and actually flourish in the wake of challenges that come their way.

They're determined
Another characteristic that leads to success is determination. This is the drive that helps you follow through once you start something. Determination is what lifts you back up when you fall – an unavoidable part of what will happen on your journey – and what keeps you moving through uncertainty until you reach your goals. Like the people behind Efirtbet.com, a site that presents the best and most popular bookmakers, you have to work hard to figure out what your customers are after and deliver appropriately. This site offers users detailed reviews of the bookmakers so they can experience thrills of online sports experiences.

They never stop learning
Entrepreneurs know that each and every situation and event is a business opportunity, so they're always generating innovative ideas. They are able to look at the things around them and focus on their goals, learning and improving meantime. If you want to know how to make your startup successful, remember to never stop learning and improving.

They're hands-on
Entrepreneurs are inherently proactive. They know that if there's a task that needs to be accomplished, they may have to tackle it themselves. They are more doers than thinkers. They come to view their business as an extension of themselves and become an integral part of its day-to-day operations, even if it isn't necessary.

They have excellent people skills
The most successful entrepreneurs possess strong communication skills that act as the strength to enable them to sell their products or services. They are natural born leaders who have the ability to inspire and motivate those around them.

They're passionate and positive
Passion is one of the most important traits of a successful entrepreneur. They love their job and are happy to put in extra hours to ensure their business grows. They feel a genuine sense of pleasure from their work that extends beyond a paycheck.

Being a successful entrepreneur requires more than just good ideas. A true entrepreneur possesses a perfect cocktail of attributes that allow them to beat the odds and shoot for their dreams full speed ahead. Not many people are born with all of these characteristics, but the good news is that they can be learned with some time and perseverance.



Image via Shutterstock